Full Time
75000 USD / Year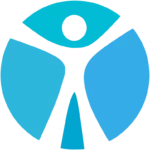 Website Thrivas Staffing Agency
An established design and manufacturing company is currently hiring a Human Resources Manager in Tampa, 33605. This is a permanent position – Direct Hire.
Hours: Full time. Monday – Friday.
A flex schedule option is available. Choose from
8:00 a.m. to 5:00 p.m. OR
7:30 a.m. to 4:30 p.m.
Benefits: Include Medical, paid time off, paid holidays. etc.
Responsibilities will include managing a staff of approx 25 in-office employees. Process all benefit enrollments, maintenance changes and terminations. Enroll employees in dental, life, supplemental life, and health, vision and other ancillary plans. Administer COBRA information and enrollment procedures for eligible associates. Process FMLA requests and similar in compliance with the law.
The HR Manager is Directly responsible for the entire employment process; including recruiting, onboarding, payroll set-up, benefits enrollment, evaluations and terminations.
This position requires a solid understanding of Florida state and federal labor and employment laws, practices and compliance. Process employee new-hire, discipline, PIP and termination procedures. Oversee all employee relations and labor-related matters.
Additionally the HR Manager will oversee payroll; Time calculation approval, payroll adjustments, PTO accruals, medical deductions. Process and submit payroll bi-weekly. Provide reporting and tracking of payroll dollar metrics.
Minimum Requirements
SHRM – PHR Certification
5+ years of experience