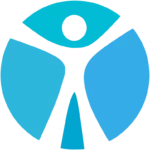 Website Thrivas Staffing Agency
A boutique law firm is currently hiring a Legal Assistant in Tampa, 33606. This is a full time position and permanent opportunity within the law firm.
HOURS: Monday – Friday from 9:00 a.m. to 5:00 p.m.
The attorney is searching for an entry level legal assistant that has an interest in criminal defense; he specializes in traffic law.
Duties will include scheduling hearings, mediations and depositions. Additionally the legal assistant (or legal secretary) is responsible for calendaring case events. The attorney will teach some legal doc prep – but most is from templates.
Minimum Requirements
Completed Degree or Certificate (NALA, Paralegal Cert, Legal Studies, etc)
Intermediate computer skills
Must have MS Word experience