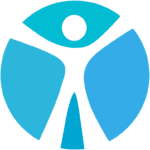 Website Thrivas Staffing Agency
A nationwide call center recently opened a call center in Tampa, 33634. We are seeking 5 bilingual (Spanish/English) call center customer service specialists. The position pays $17.00/hr and offers full benefits.
Benefits include: 100% paid medical. Dental, vision, 401k w/ matching, prepaid life insurance valued at $25,000.00 as well as short/long term disability, paid lunch break during training. lunch provided during training. Tenure schedule selection, paid time off, paid sick time off and paid holidays. ALWAYS CLOSED ON SUNDAY!!!
Must be able to work Saturdays
Monday – Friday (one day off during work week) 11:30 a.m. – 7:00 p.m
Saturday: 9:30 a.m. – 5:00 p.m.
(after 6 months tenure you can request a shift change)
Duties: Answer inbound customer calls regarding accounts, activity, billing, etc. Perform data entry, research into accounts, and some clerical support.
Minimum Requirements
Bilingual; speak Spanish & English fluently
Must be comfortable on the phone
Able to work schedule listed above
Apply below, or view our Google business page for more info: Staffing Agency in Tampa
Quick Links: Staffing Agency in Tampa, Staffing Agency Tampa