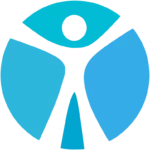 Website Thrivas Staffing Agency
An established energy company is currently hiring a recruiter or HR Generalist in Tampa, FL 33635. The position pays approx $24.00/hr and offers full benefits.
Benefits include; medical, dental, vision, 401k, paid time off, paid holidays, free parking, etc.
The Human Resources Generalist will be responsible for full cycle recruiting for office professionals, construction workers, day laborers as well as skilled trade workers (electricians, etc). Create and post job descriptions through various job boards and social media platforms. Review resumes, coordinate interviews, conduct interviews and testing. Handle onboarding of new employees (application, I9 Form verification, new user accounts with IT, etc). Additionally this position oversees new employees enrolled in the apprenticeship program. Providing guidance on documentation, training, etc.
The ideal applicant will have several years of HR experience with a focus on recruiting. Experience in construction or engineering type background is strongly preferred.
Minimum Requirements
2+ years recruiting/interviewing
Understanding or HR principles, guidelines and compliance