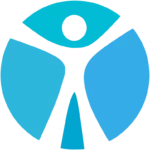 Website Thrivas Staffing Agency
A local federal credit union with 2 branch locations is hiring a Teller in Toledo, 43614. This is a permanent position with full time hours.
Our ideal situation is to find an applicant with previous teller experience however we will consider training a professional that is interested in a banking environment.
HOURS:
Monday – Friday (8:45 a.m. to 5:15 p.m)
Friday (staff takes turn staying until 6:00 p.m)
Saturday (1-2 times per month) until noon
Responsibilities:
Customer service at bank window and teller drive through
Accept deposits, withdrawals, review bank checking or savings account balance, mortgage payments, consumer credit card payment, etc.
Data entry; update customer accounts
Cash handling
Troubleshoot account issues
Provide customers with information regarding other financial service options available (mortgage, refinance, credit cards, home equity line of credits, auto loans, etc).
Minimum Requirements
Basic accounting or cash handling skills
Reliable, discreet, trustworthy
Teller experience is strongly preferred but not required.