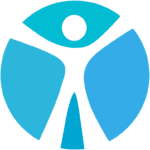 Website Thrivas Staffing Agency
A small company is seeking an office clerk with AP experience in Wellington, 33414. START ASAP. This is a temporary position expected to last 6 weeks. Pay is $17.00 – $20.00/hr
This is a very quiet office. You will work closely with the company controller. Duties include scanning documents (must be able to stand at the printer for long periods of time) as well as enter data into the accounting software program. This is a clean up task and will consist mostly of data entry and scanning duties.
Applicants should have some type of accounting or bookkeeping experience – or a degree. Individuals should also be comfortable using a computer and copy machine. Training is provided.
Requirements
Start immediately & commit to 6 week project
Basic understanding of AP
Able to stand for long periods of time as well as sitting, squatting, bending & walking.