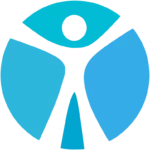 A boutique law office is hiring a File Clerk in WPB, 33409. The position offers a flexible part time schedule. Pay is $20.00/hr
Schedule: Monday through Friday (NO nights. NO weekends).
Duties will include opening and scanning mail & attaching documents to proper electronic legal files. No legal experience is needed. Some data entry, answering phones occasionally, as well as some interaction with clients. The File Clerk will support the legal secretary and attorney in basic research.
Applicants who have previously worked as a receptionist, customer service call center or have a paralegal certification are encouraged to apply.
Minimum Requirements
Able to work approx 4-6 hours per week day
Strong attention to detail
Basic computer skills
Strong communication skills; written & verbal