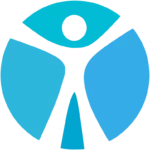 A Condominium Association is hiring a Leasing Agent in West Palm Beach, FL 33409. The position offers full time hours and will be a temporary contract lasting approximately 2 months.
HOURS: Monday through Friday
8:30 a.m. to 5:00 p.m
Responsibilities: Answer phones, take messages or respond appropriately. Greet visitors to the main office. This will include owner occupied tenants, subleased tenants and renters. Take application packages, run credit reports, verify employment, etc. Collect rent or monthly HOA dues and post to the system. No cash handling. Basic clerical tasks as needed.
Requirements
Strong customer service
1 year of real estate experience (leasing, realtor sales, etc)
Strong organizational skills
Intermediate computer skills; MS Word, Pilaris, Excel spreadsheets