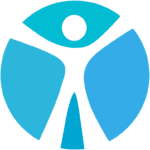 Website Thrivas Staffing Agency
A nationwide transportation company is hiring a Logistics Coordinator in Weston, 33326. The position offers full time hours and is a permanent position. Pay is estimated between $18.00 – $25.00/hr + Benefits.
The Logistics Coordinator is responsible for the movement of truck shipments or loads. Coordinate between the trader and their customers, suppliers, freight forwarders, and storage facilities. Manage shipping database; including creating/tracking shipping documents and ensure proper documentation for customs/border, etc.
This role also assists with any SGS inspections, assessing shipping issues (should any arise), and other administrative assistant type duties.
Minimum Requirements
Must have shipping/logistics/cargo experience
Bilingual English / Spanish
You may view this job on our Google Listing page as well: staffing agency.