Full Time
65000 USD / Year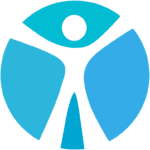 Website Thrivas Staffing Agency
A small established law office is currently seeking a Litigation Paralegal in Winter Park, 32789. This is a full time position with benefits.
Benefits include; medical, time off and discretionary bonuses.
About the firm: Established plaintiff personal injury attorney with over 15 years experience managing a successful boutique firm. This is a friendly environment with a moderate caseload consisting mostly of auto accidents & some slip & fall.
Duties: Prepare legal documents, work closely with clients, handle scheduling; mediation depositions, & hearings. Conduct case calendaring. Manage a moderate caseload of civil litigation cases as they relate to automobile accidents and slip & fall cases. This attorney does go to trial and is willing to train a civil litigation paralegal on trial processes.
MINIMUM REQUIREMENTS:
Must be in-office (not remote)
Minimum of 3 years of civil litigation experience
1+ year of plaintiff personal injury
Must know how to E-File in Florida