Full Time
62000 USD / Year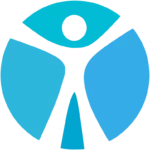 A large personal injury law firm is hiring in Winter park, 32790. This is a permanent "Direct Hire" placement offering full time hours + benefits. Pay is up to $62,000.00 with regular pay increases. Remote schedule is offered after a 90 day probationary/training period.
BENEFITS: 100% employer paid medical/healthcare insurance. Group dental & vision plans are offered. A 401k w/ matching, long & short term disability, prepaid life insurance policy (up to 15k), free parking, etc.
About the law firm. This is a nationwide law firm with over 60 attorneys. The firm offers exceptional opportunity for career advancement including inter departmental promotions. Paid training, etc. The Orlando office is an established branch that is stable & organized with experienced attorneys and staff.
About the position: You will support 1-2 litigation attorneys focused on personal injury matters from auto accidents, slip and fall, dog bite, medical malpractice, etc. You will work closely with both attorneys as well as your pre-litigation paralegal and legal assistant to manage case flow from client intake, litigation & settlement. Applicants should have civil litigation experience.
Minimum Requirements
2+ years litigation
Must know how to E-File (Florida)
Must be able to work in-office during training
Reside in the Orlando area
Strong organizational skills