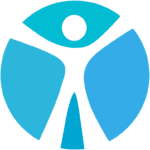 Website Thrivas Staffing Agency
A construction company is searching for an Accounts Payable Assistant in Winter Springs, 32708. The position pays between $18.00 – $24.00/hr. It offers full time hours and is expected to last 6 months.
This is a temporary project covering maternity leave. It may become permanent. The office is quiet with approx 10 people. This role will support the bookkeeper in entering and preparing purchase orders (PO's) as well as enter timesheets submitted by the laborers and other employees. Experience performing some type of accounting duties for a construction company using the software program Foundation are strongly preferred.
This role also assists in setting up new jobs in the system (training is provided).
Minimum Requirements
2+ AP / Accounts Payable experience
2+ years of purchase orders experience
START ASAP (1 week notice)