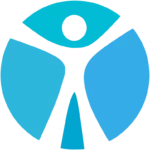 A CPA firm is hiring a Receptionist in Woodland Hills, 91367. This is a long term position offering full time hours. The role is covering a medical leave and may become permanent.
Schedule: Monday through Friday
8:30 a.m. to 5:30 p.m.
About the company: This is a certified public accounting firm that provides forensic accounting during litigation matters to outside/3rd party individuals and organizations. This is an established practice offering a business casual environment to staff.
About the position: The role is expected to last through February of 2024. Should the individual on medical leave choose to not return this could become a permanent opportunity. Duties will include answering phones, transferring calls, managing a log in-/out employee sheet as well as basic clerical tasks; filing, scanning, etc.
Minimum Requirements
1+ year professional office
Advanced phone skills
Basic clerical skills
Basic computer skills
Able to work in-office