Full Time
40000 USD / Year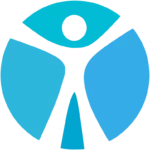 Website Thrivas Staffing Agency
A local credit union is hiring an Electronic Payment Systems Agent in Yellow Springs 45387. The position is a permanent opportunity and offers full time hours.
Pay is approximately $40,000.00 annually *However applicants with experience using CU*Answers core data processing system software may be eligible for a higher wage.
Duties will include sending and receiving wire transfers, ACH payments, drafts/withdrawals, shared drafts, credit card payments and similar. Applicants should have experience working for a federal credit union, FCU, local credit union, bank, mortgage or lending institution or possibly a real estate title & escrow company as an escrow officer.
The Electronic Payment Systems Agent (EPSA) should have basic accounting experience and be comfortable working with numbers & basic math on a daily basis. The EPSA will be cross trained to work in various departments as needed.
Minimum Requirements
1+ year of payment processing experience
Reliable & trustworthy
Strong attention to detail