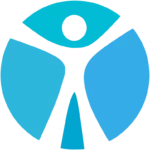 Website Thrivas Staffing Agency
Large warehouse is currently hiring a Warehouse Receiving Clerk. This is a full time position with the possibility of some overtime hours available for interested employees. Overtime is not required. The company is offering this position as a permanent role within the company. A benefits package will be offered after the successful completion if a 90 day probationary period. Benefits include medical, dental, vision, matching 401k, paid holidays, paid personal days, paid training and the opportunity for advancement.
The ideal employee will have previous experience working in a warehouse in a similar role. Individuals with any logistics or shipping experience may also be considered. Applicants should present themselves as motivated, professional and true team players willing to go the extra mile.
The Receiving Clerk is responsible for a variety of tasks such as creating tags for receivers to mathc products. Log into system and track any problems related to receiving and contact any parties involved to provide an update on situation.
Create receiving documents daily.
Receive BOL from all delivery drivers, verifying that the quantities match the Receiving Document.
Ensure that delivery drivers have signed the Delivery Driver Dock Procedures and Safety acknowledgement form. Process returns each day as well as generate daily, weekly and monthly reporting. Assist with mandatory physical inventory control counts. The Warehouse Clerk must perform data entry, administrative, critical problem solving and other clerical duties.
Requirements
1+ year of relevant experience
Basic computer skills
Type 30 wpm or greater