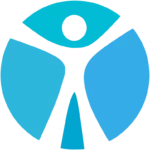 Website Thrivas Staffing Agency
Large warehouse and distribution center is currently hiring a Warehouse Associate. This is a part time position. The warehouse is hiring workers who can work evenings and weekends. Day shifts are not available.
The warehouse is in a temperature controlled facility that is very comfortable. The environment is very fast paced with a large quantity of deliveries and shipments coming in and out of facility. The permanent staff and managements very friendly, professional and welcoming to new associates and will provide paid training and support through employment. Successful applicants are hardworking individuals who work well with others and take pride in a job well done.
The warehouse worker will be responsible for a variety of tasks. Unload trucks and pallets, stock products in warehouse as assigned. Pull inventory and package, print shipping labels, load onto trucks and similar. The position requires extensive standing, crouching, bending and lifting of boxes up to 30lbs unassisted.
Requirements
Able to lift 30lbs unassisted
1+ year of previous warehouse experience