In today's competitive business landscape, the role of an HR manager has become increasingly vital. Hiring the right HR manager is crucial for maintaining employee satisfaction, ensuring compliance, and driving organizational success. This article provides a comprehensive guide on how to hire an HR manager in Miami, exploring their responsibilities, similar positions, compensation, and the invaluable assistance provided by Thrivas, a trusted HR staffing agency since 2008.
Understanding the Role of an HR Manager
HR managers play a pivotal role in managing an organization's human resources. They oversee various functions such as recruitment, employee relations, training and development, performance management, and policy implementation. Their expertise ensures a harmonious work environment, efficient HR processes, and strategic alignment with the organization's goals.
Similar Positions and Their Differences
HR Generalist vs. HR Manager
HR generalists handle a wide range of HR activities across different departments, while HR managers focus on overseeing HR functions at a managerial level. The HR manager possesses a deeper understanding of strategic HR planning and decision-making authority.
HR Coordinator vs. HR Manager
HR coordinators primarily assist with administrative tasks and support HR operations, whereas HR managers have broader responsibilities, including policy development, employee engagement, and strategic HR initiatives.
HR managers in Miami receive competitive compensation packages. The average salary range varies based on factors such as experience, industry, company size, and geographic location. HR managers can expect attractive benefits and perks, including health insurance, retirement plans, and professional development opportunities. The average salary for HR managers in Miami, as of 2023, is around $85,000 to $120,000 per year. It's important to keep in mind that this is an average and individual salaries can be higher or lower based on the aforementioned factors.
Thrivas has been a frontrunner in HR staffing services since 2008, serving as a trusted partner for companies seeking qualified HR professionals. With a strong presence in Miami, Thrivas has a proven track record of successfully matching skilled HR managers with organizations of all sizes and industries.
Identifying Hiring Needs and Requirements:

Collaborate with Thrivas to define your organization's unique HR manager requirements, including skills, experience, and cultural fit.

Defining the Ideal HR Manager Profile:

Leverage Thrivas' expertise to create a comprehensive profile that aligns with your company's objectives, values, and specific HR needs.

Access to a Vast Candidate Network:

Tap into Thrivas' extensive candidate network and database, which includes pre-screened HR professionals with diverse backgrounds and experiences.

Candidate Screening and Selection Process:

Thrivas handles the initial screening process, thoroughly evaluating candidates based on qualifications, experience, and compatibility with your organization's culture.

Interviewing and Evaluating Potential Candidates:

Thrivas facilitates the interview process, coordinating meetings between your organization and shortlisted candidates, ensuring a seamless hiring experience.

Assistance with Salary Negotiation and Offer Management:

Thrivas provides guidance in negotiating competitive compensation packages and manages the offer process, streamlining the final stages of the hiring process.

Onboarding Support and Ongoing Communication:

After the successful hire, Thrivas remains committed to providing ongoing support, ensuring a smooth onboarding process for the new HR manager and maintaining open lines of communication for any future HR staffing needs.
Conclusion
Hiring an HR manager in Miami is a crucial decision that can impact the success of your organization. Partnering with Thrivas, a leading HR staffing agency since 2008, ensures access to top-notch HR professionals who are skilled in driving employee engagement, implementing effective HR strategies, and promoting organizational growth. Contact Thrivas today to find your ideal HR manager and experience their unparalleled expertise in HR staffing. By understanding the role of an HR manager, exploring similar positions, considering compensation factors, and leveraging Thrivas' proven track record, you can confidently navigate the process of hiring an HR manager in Miami.
Remember, Thrivas' dedicated team is committed to providing personalized support throughout the hiring journey. With their extensive candidate network, expertise in HR staffing, and commitment to excellence, Thrivas is your trusted partner in finding the perfect HR manager to drive your organization's success.
Take the first step towards hiring an exceptional HR manager in Miami by reaching out to Thrivas today. Experience the difference that their industry knowledge, comprehensive candidate selection process, and ongoing support can make in finding the ideal HR professional for your organization. Together, you can build a strong HR foundation that propels your company towards continued growth and prosperity.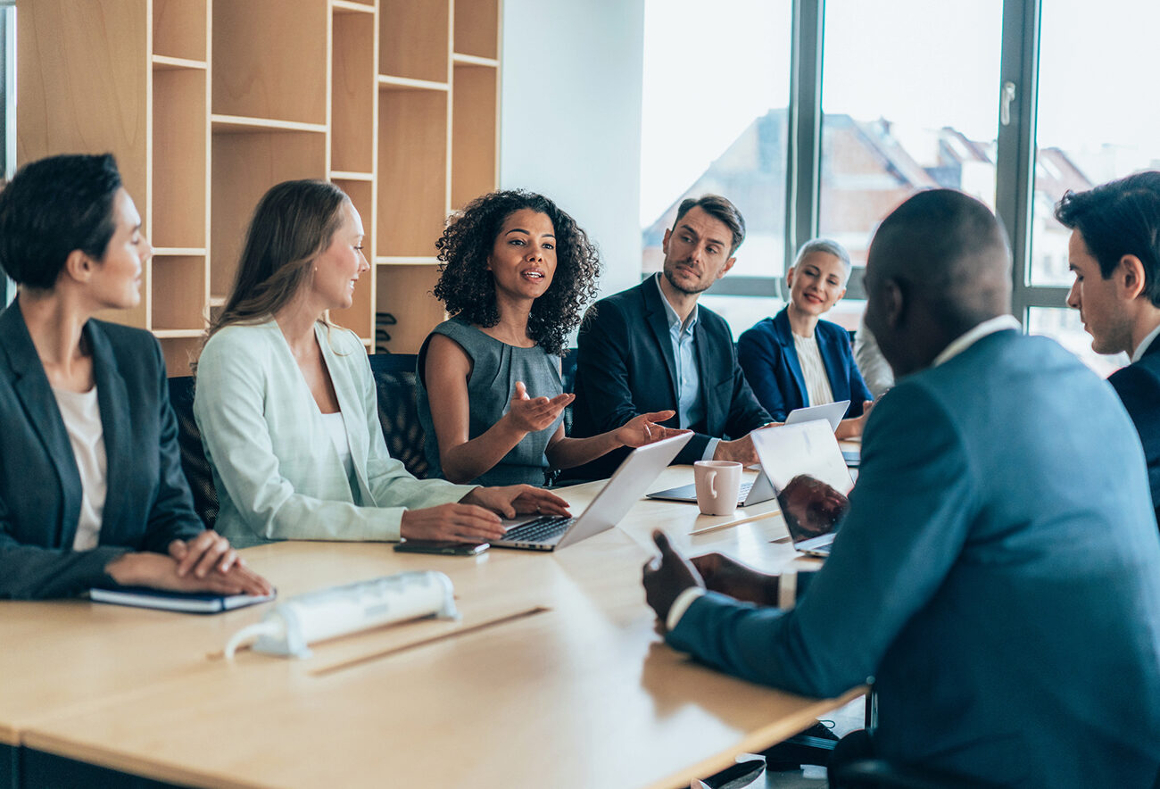 Our HR talent acquisition specialists & HR recruiters help companies, just like yours, connect with the talented HR professionals they need
Why Hire with Thrivas? Reduce Costs, Reduce Hiring Risks, Access Talent, Save Time, Increase Flexibility, Competitive Advantage
Featured HR Manager Jobs
Commercial construction company is hiring a Human Resources Manager in their corporate office. Benefits are offered. Employer pays 100% of Medical. Dental, Vision, 401k w/matching, and a generous PTO package…