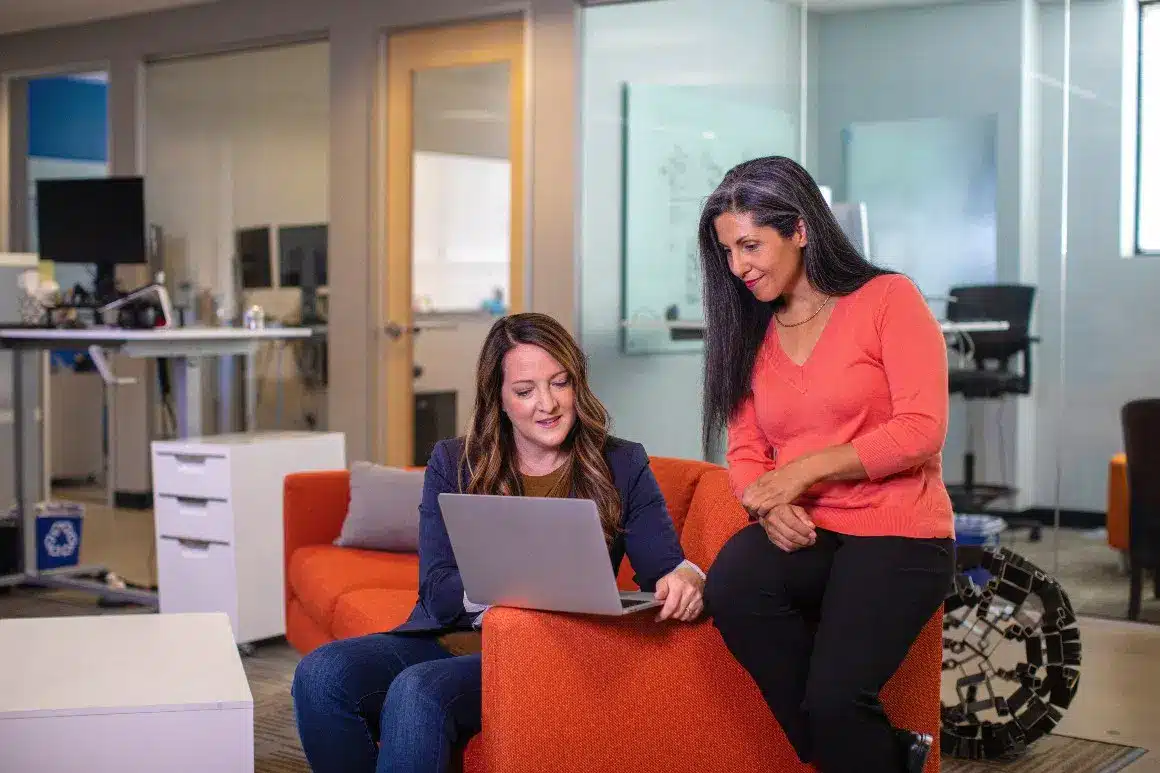 Fort Lauderdale FL Staffing Agency
Temp Agency & Recruiter Services
Let our Fort Lauderdale Staffing Agency help you find a job or talented staff today.
Temporary, Temp-to-Hire & Direct Hire Staffing Solutions.
How can we help you?
5 star ratings from leading organizations throughout the U.S. since 2008
3201 West Commercial Boulevard
Fort Lauderdale, FL 33309
(by appointment only)
(954) 717-4095 | ftlauderdale@thrivas.com
Thrivas Staffing Agency, a leader among staffing agencies in Fort Lauderdale, FL decided to call South Florida home over a decade ago.
Our corporate office is located on Commercial Blvd in the heart of Fort Lauderdale. We deliver elite temp agency, staffing agency and employment agency services to employers and job seekers throughout Ft. Lauderdale and Broward County, FL.
Since the opening of Thrivas, Fort Lauderdale has served as the company's headquarters and our South Florida staffing agency and recruitment agency operations center. Along with staffing agency and recruiting services, our Fort Lauderdale location is a leader among local temp agencies in South Florida offering temp staff and temporary staffing solutions for a growing number of clients in Miami-Dade, Broward and Palm Beach County.
Fort Lauderdale Staffing Agency Services & Temporary Agency Services For Employees
Our free employment agency services include temporary placement, temp-to-hire placement and permanent job placement along with career coaching.
Fort Lauderdale Staffing Agency Services and Temporary Agency Services For Employers
Our staffing agency offers workforce staffing services including temp services or contract staffing, temp-to-hire, direct hire staffing and permanent recruiting, and many more staffing solutions including: On-Site Staffing & Recruiting, Consulting, Training, Outplacement Services, Payroll Processing, Criminal Background Checks, Drug Testing, Reference Checks, Employment Verifications and Personality, Aptitude and Integrity Testing.
Search our Jobs in Fort Lauderdale, FL. The City of Fort Lauderdale Jobs are in high demand. Find a job in Ft. Lauderdale Florida today.
Attorneys, Paralegals, Assistants, Secretaries, Administrators, etc
Bookkeepers, Accountants, A/R & A/P, Accounting Clerks, etc
Administrative Assistants, Receptionists, Data Entry, etc
Call Center Representatives, Specialists, Associates, etc
Managers, Administrators, Generalists, Specialists, Assistants, etc
Developers, Programmers, Technicians, Support, Managers, etc
Executives, Managers, Processors, Representatives, etc
Directors, Coordinators, Managers, Specialists, etc
Loan & Title Processors, Closers, Managers, Assistants, etc
Gain access to millions of job seekers with our Fort Lauderdale Staffing Agency
For over a decade Thrivas has been focused on exceptional customer service and giving our clients what they want: flexibility and access to talent. This is what our clients value most from us and what they say we are best at providing.
We find candidates for permanent positions that start directly with your company.
We place a Thrivas employee with your company to work on a temp to hire basis.
We place a Thrivas employee with your company to work on a contract basis.
Remote jobs have become more popular over the years and Thrivas has been right there with the transition to help employers and job seekers find the flexibility they need. Also known as virtual jobs, remote jobs are when Thrivas places an employee with your company and the employee works from home or outside of your office. Remote jobs can be full time or part time and permanent, temp to hire or temporary. Contact Thrivas today to hire a remote worker.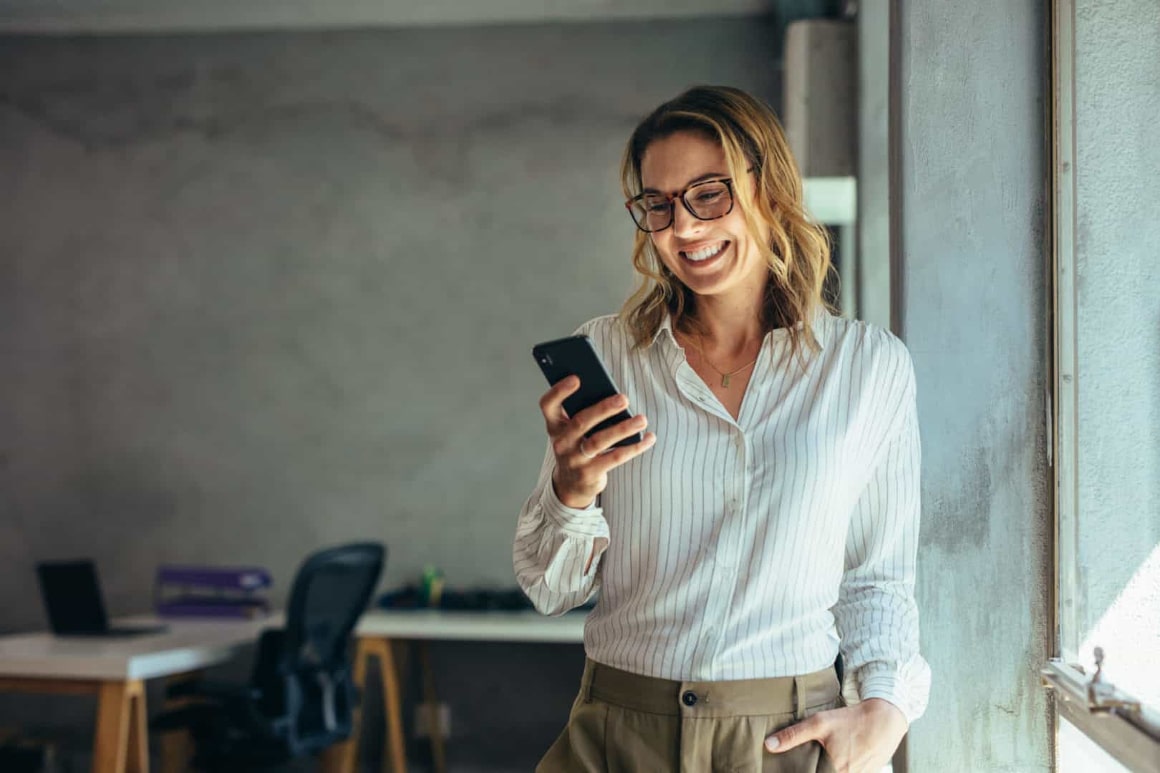 Find your perfect job today with our
Fort Lauderdale employment agency
Featured jobs in Ft. Lauderdale, FL
A nationwide company is currently hiring a remote outbound sales representative. The position is full time and a permanent role within the organization. A very generous benefits package is offered including; Medical, Dental, Vision, matching 401k, PTO, the opportunity for career advancement, commissions, etc. The ideal applicant will have sales…
Search for jobs in Fort Lauderdale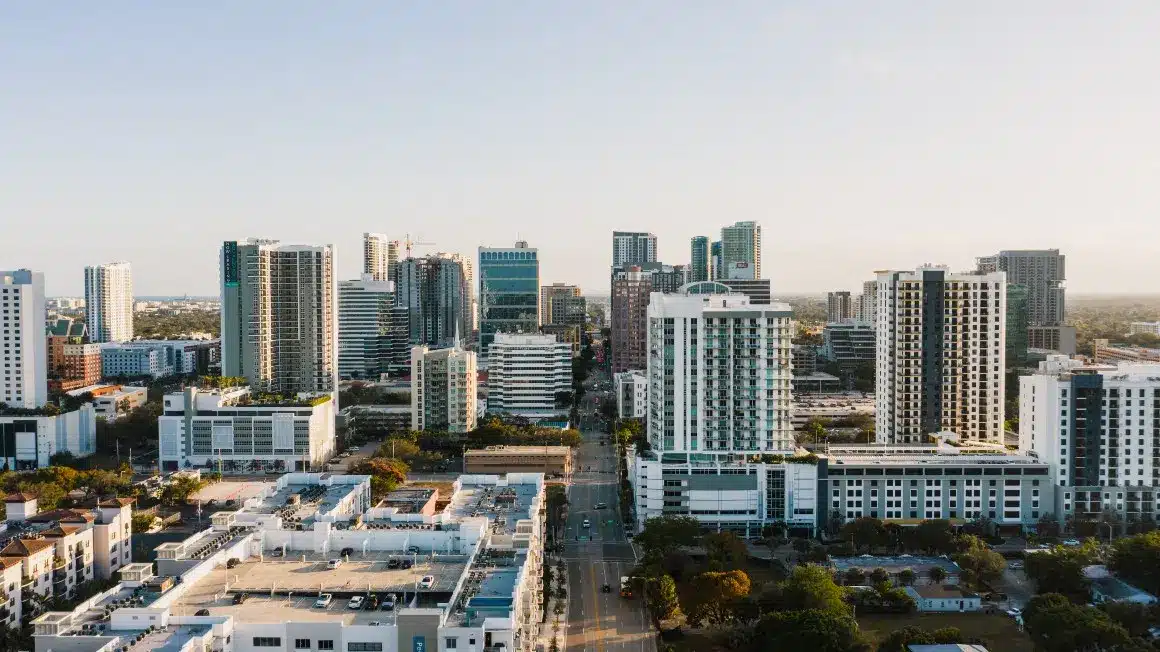 Career insights powered by Thrivas,
a top Fort Lauderdale temp agency

Navigating the process of hiring dedicated, qualified paralegals can be a challenging task in Fort Lauderdale, Florida. However, many law firms are now turning to a solution that cuts through the clutter: partnering with a reliable legal staffing agency in Fort Lauderdale, Florida. Utilizing a staffing agency for your paralegal…

At Thrivas, our Fort Lauderdale office is dedicated to connecting top legal talent with leading law firms and legal departments throughout the city. We understand that finding the right candidate is critical to the success of any organization, and our team of experienced legal recruiters is committed to delivering exceptional…
If you are considering a career as a paralegal in Fort Lauderdale, FL, or are a law firm in need of paralegal staffing services, it's important to understand the current market rates for paralegal salaries in the area. According to data from the Bureau of Labor Statistics, the average annual…

Welcome to Thrivas, the leading paralegal staffing agency in Fort Lauderdale. We specialize in placing highly qualified paralegals with top law firms and corporations throughout the Fort Lauderdale area. Personalized Paralegal Staffing Solutions At Thrivas, we take a personalized approach to each and every paralegal staffing search we undertake. We…
If you're looking to hire a litigation paralegal in Fort Lauderdale, you may be wondering if you should use a legal recruiter to help you find the right candidate. At Thrivas, we believe there are many benefits to using a legal recruiter for your staffing needs. Here are some of…

As the job market becomes increasingly competitive, it can be challenging for businesses to find the right talent to help them achieve their goals. At the same time, job seekers may struggle to find positions that match their skills and experience. This is where Thrivas comes in, providing top-quality staffing…

Are you on the hunt for a new job in Fort Lauderdale? Or are you an employer looking to fill a position with the best candidate possible? Either way, working with a recruiter can be a great way to streamline the process and find the right fit. But how do…

Are you looking for temporary staffing solutions in Fort Lauderdale, but feeling overwhelmed by the number of temp agencies out there? If so, you're not alone. Choosing the right agency can be a daunting task, but it's an important one. The quality of the temporary staff you hire can have…

If you're looking for a job in Fort Lauderdale, you may have considered working with a staffing agency. Staffing agencies can be a great resource for job seekers, as they can help connect you with job opportunities that may not be advertised elsewhere. However, you may be wondering how staffing…
As a law firm, maximizing your legal talent pool is essential to your success. But where do you start? One option is to work with a legal recruiter in Fort Lauderdale. Legal Recruiting Agencies Fort Lauderdale There are several legal recruiting agencies in Fort Lauderdale that specialize in finding the…
If you're looking to hire employees for your business, you may want to consider working with a staffing agency in Fort Lauderdale. Staffing agencies can help you find qualified candidates, save time and money, and streamline the recruitment process. In this article, we'll explore some of the benefits of partnering…

"What salary are you looking for" is not the job interview trick question some people believe it to be. As you endeavor to learn how to answer interview questions properly, this is something you're going to want to keep in mind. Thrivas, a leader among staffing agencies in Fort Lauderale, knows there are several things…

When it comes to asking the question, what do staffing agencies in Ft. Lauderdale look for in candidates, there are a number of factors that you're going to want to keep in mind. Standing out from amongst the other job seekers can be a tricky venture. Even if you feel as though you're…

Whether the question is "What are your greatest strengths" or "What is your greatest strength", you want an answer that's going to blow the interviewer away. Thrivas staffing agency in Ft. Lauderdale can help. As you begin to discover more about how to answer interview questions, you're going to find out ways in which to…

When it comes to learning how to answer interview questions, it's all a matter of understanding your opportunities. "Do you have any questions for me" is one of the most potentially useful opportunities you're going to get with interview questions and interview answers, so take advantage of it. Thrivas is a…

A Temp Agency Fort Lauderdale Hosts Can Keep Costs Down Temp agencies in Fort Lauderdale Florida can assist with lowering expenses. The price of employing temporary employees through temp agencies is usually more cost-effective compared to the price of employing permanent workers with benefits. Spend less on payroll management and fringe…

Do you need a job now? The temp agencies Fort Lauderdale FL offers can be an outstanding service to use during your job search. Temp agencies in Fort Lauderdale Florida may assist you in finding a job quickly. Many temp agencies are able to place a job seeker in a…

Temp agencies in Fort Lauderdale, FL are Fort Lauderdale staffing agencies that maintain a group of prospective temporary employees to send out to a company should they need additional support for a brief time period. Occasionally, temp employees in Fort Lauderdale wind up converting into permanent employees, yet the primary…

Temp agencies in Fort Lauderdale can offer very rewarding temporary employment arrangements. Fort Lauderdale temp agencies and their jobs offer flexibility and opportunity. Temp Agency Fort Lauderdale – Flexibility – Not everyone is able to work the typical nine to five or forty hour work weeks. Temporary agencies in Fort…

THRIVAS has been selected by a growing Fort Lauderdale based document management company to provide temporary office clerks (including…file clerks, imaging clerks and copy clerks). Our Temporary Office Staffing Agency Division has recently seen an increase in the number of temporary clerks being requested by both new clients, along with…

THRIVAS, Fort Lauderdale Staffing Agency, Is Selected To Provide Administrative & Clerical Staffing Services For A Premier Medical Supply Company. THRIVAS Administrative and Clerical Division has entered into a new agreement to provide temporary and temp-to-hire staff to a leading medical supply company serving the maritime industry and remote locations…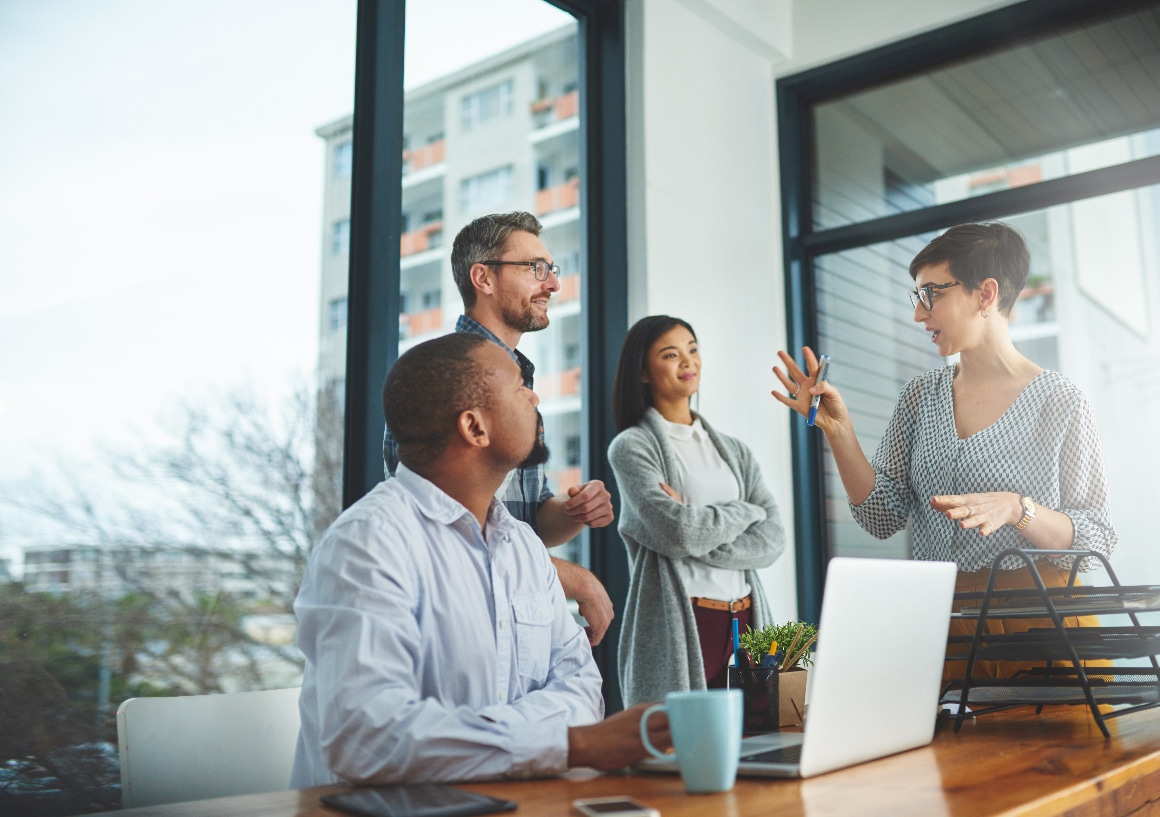 Our Fort Lauderdale recruiters, headhunters & executive search specialists help companies, just like yours, connect with the talent they need
Why Hire with Thrivas? Reduce Costs, Reduce Hiring Risks, Access Talent, Save Time, Increase Flexibility, Competitive Advantage