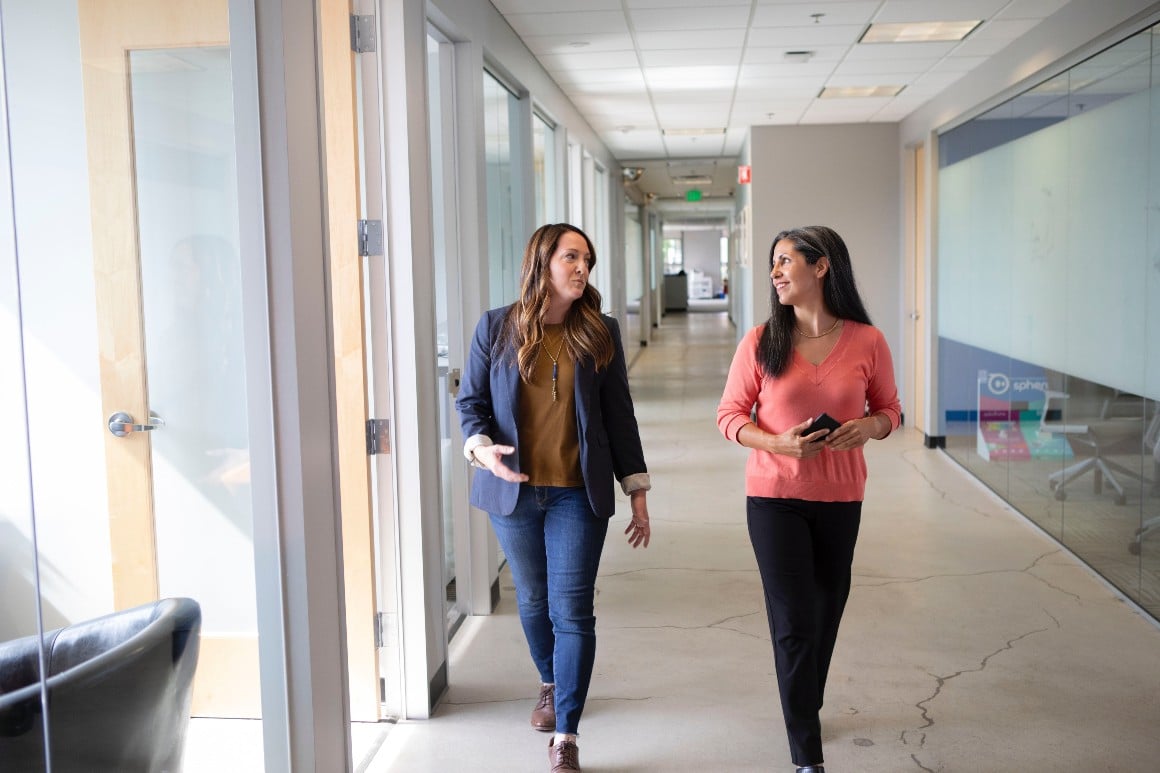 Boca Raton FL Staffing Agency
Temp Agency & Staffing Services
Preeminent Permanent and Temporary Staffing Agency Solutions and Employment Services near Boca Raton, FL
How can we help you?
5 star ratings from leading organizations throughout the U.S. since 2008
102 Northeast 2nd Street
Boca Raton, FL 33432
(by appointment only)
(561) 910-4910 | bocaraton@thrivas.com
Professional Staffing Services in Boca Raton
Thrivas is a leading provider of Employment Agency, Temp Agency, and Recruiter Services in Boca Raton. Our team of experienced recruiters specializes in identifying top talent across various industries, including legal (attorneys, paralegals, assistants, secretaries, administrators, etc.), accounting and finance (bookkeepers, accountants, A/R & A/P, clerks, etc.), office administrative & clerical (assistants, receptionists, data entry, managers, etc.), customer service (representatives, specialists, associates, etc.), human resources, and real estate, and many more.
Customized Staffing Solutions
At our Staffing Agency in Boca Raton, we understand that every business has unique staffing needs. That's why we provide customized staffing solutions that are tailored to your specific requirements. Whether you need temporary, temp-to-perm, or direct-hire staffing solutions, our team is here to help. We work closely with our clients to understand their business, culture, and specific needs so that we can find the best fit for their team.
Expert Headhunting and Executive Search
Our Headhunters and Executive Search Firm Specialists are committed to finding the right talent for your team. We use our extensive network of contacts and our deep knowledge of the industries we serve to identify top candidates that meet your requirements. Our team is dedicated to making the recruitment process simple and stress-free, ensuring that you get the best talent for your team.
Exceptional Customer Service
At our Employment Agency in Boca Raton, we are committed to providing exceptional customer service. We take the time to get to know our clients, their business, and their specific needs so that we can provide personalized staffing solutions that align with their goals. Our team of staffing experts is dedicated to ensuring that you get the best talent for your team and that the recruitment process is smooth and hassle-free.
Contact Us Today
If you're looking for professional Staffing Services in Boca Raton, look no further than Thrivas. Contact us today to learn more about our customized Staffing Agency, Temp Agency, and Recruitment Services. We are here to help you find the talent you need to take your business to the next level.
Attorneys, Paralegals, Assistants, Secretaries, Administrators, etc
Bookkeepers, Accountants, A/R & A/P, Accounting Clerks, etc
Administrative Assistants, Receptionists, Data Entry, etc
Call Center Representatives, Specialists, Associates, etc
Managers, Administrators, Generalists, Specialists, Assistants, etc
Developers, Programmers, Technicians, Support, Managers, etc
Executives, Managers, Processors, Representatives, etc
Directors, Coordinators, Managers, Specialists, etc
Loan & Title Processors, Closers, Managers, Assistants, etc
Gain access to millions of job seekers with our Boca Raton staffing agency
For over a decade Thrivas has been focused on exceptional customer service and giving our clients what they want: flexibility and access to talent. This is what our clients value most from us and what they say we are best at providing.
We find candidates for permanent positions that start directly with your company.
We place a Thrivas employee with your company to work on a temp to hire basis.
We place a Thrivas employee with your company to work on a contract basis.
Remote jobs have become more popular over the years and Thrivas has been right there with the transition to help employers and job seekers find the flexibility they need. Also known as virtual jobs, remote jobs are when Thrivas places an employee with your company and the employee works from home or outside of your office. Remote jobs can be full time or part time and permanent, temp to hire or temporary. Contact Thrivas today to hire a remote worker.
Find your perfect job today with our employment agency
Featured jobs in Boca Raton, FL
A growing company is currently seeking a Payroll Specialist – Office Assistant. This is a permanent job opportunity after a 90 day probationary period. The payroll specialist is responsible for helping with day to day payroll functions. Some of the duties include completing payroll timekeeping, entering deduction changes, entering direct…
Search for jobs in Boca Raton, FL
Career insights powered by Thrivas, a top temp agency in Boca Raton

When looking for a new job and learning how to answer interview questions, the question "What do you know about our company?" is bound to come up. This is one of the most significant interview questions you're going to be asked. And as is often the case, significant questions require learning the best interview…

Believe it or not, but temp jobs become permanent jobs more often than not. Temp work tips can go a long way towards giving you the opportunity to stand out in your current temporary job. If you want to find out how to make a temporary job permanent, you've come to the right place. Thrivas is a…

Thrivas, a leader among staffing agencies, has some resume writing advice. Learning how to write a resume means knowing what not to include. As you prepare this document, something that has to wow potential employers before you ever step through the door, you'll want to remain aware of things to leave off your resume….

Staffing Agencies in Boca Raton, FL – News – The head coaches of colleges throughout Florida are almost always the highest earning employee, and this stays true for Boca Raton's FAU. Charles Partridge brings in a half a million dollars a year as the head coach of Florida Atlantic University's football team….
Our recruiters, headhunters & executive search specialists help companies, just like yours, connect with the talent they need in Boca Raton
Why Hire with Thrivas? Reduce Costs, Reduce Hiring Risks, Access Talent, Save Time, Increase Flexibility, Competitive Advantage