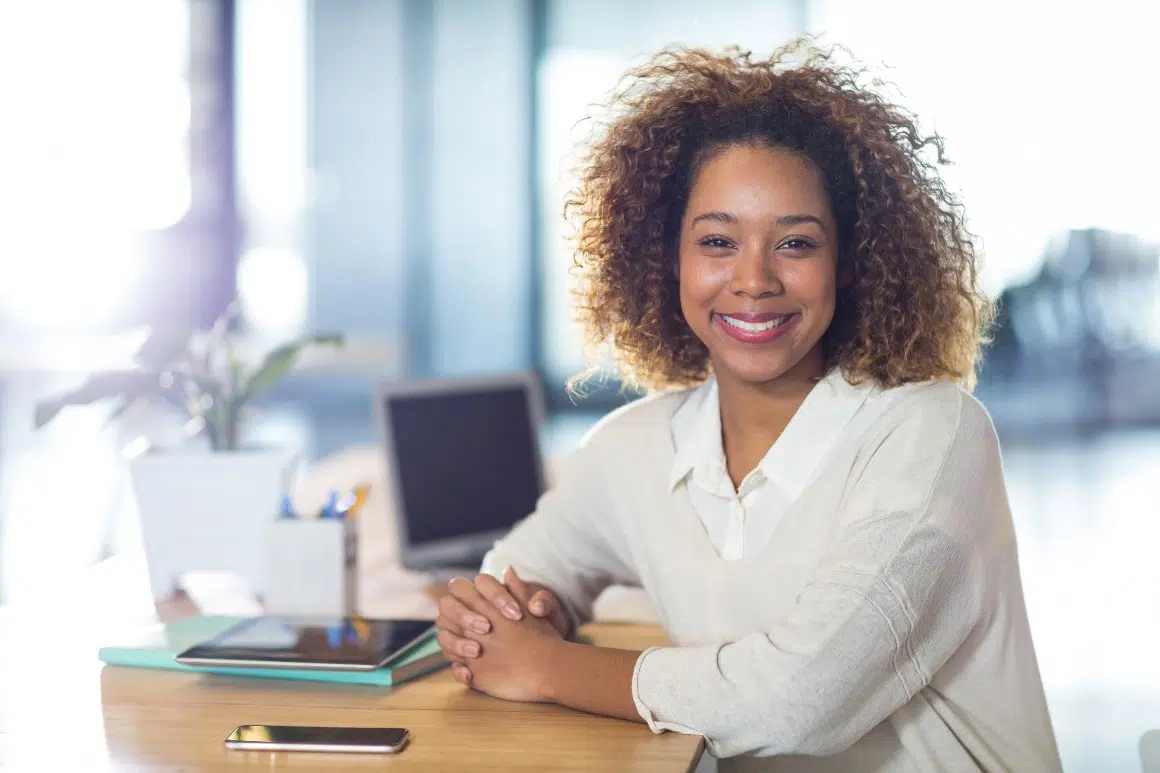 Staffing Agency & Temp Agency in Jacksonville FL
Preeminent temporary and permanent staffing and employment services in Jacksonville FL
How can we help you?
5 star ratings from leading organizations throughout the U.S. since 2008
1650-302 Margaret Street
Jacksonville, FL 32204
(by appointment only)
(904) 701-2562 | jacksonville@thrivas.com
Reliable Staffing Solutions in Jacksonville
Thrivas is a leading Staffing Agency providing expert Employment Agency, Temp Agency, and Recruiter Services in Jacksonville. Our experienced team of recruiters specializes in identifying top talent across various industries, including legal (attorneys, paralegals, assistants, secretaries, administrators, etc.), accounting and finance (bookkeepers, accountants, A/R & A/P, clerks, etc.), office administrative & clerical (assistants, receptionists, data entry, managers, etc.), customer service (representatives, specialists, associates, etc.), human resources, and real estate, and many more.
Customized Staffing Solutions
At our Jacksonville Staffing Agency, we understand that every business has unique staffing needs. That's why we provide customized staffing solutions that meet your specific requirements. Whether you need temporary, temp-to-perm, or direct-hire staffing solutions, our team is here to help. We work closely with our clients to understand their business, culture, and specific needs so that we can find the best fit for their team.
Expert Headhunting and Executive Search
Our Headhunters and Executive Search Firm Specialists are dedicated to finding the right talent for your team. We use our extensive network of contacts and our deep knowledge of the industries we serve to identify top candidates that meet your requirements. Our team is committed to making the recruitment process simple and stress-free, ensuring that you get the best talent for your team.
Exceptional Customer Service
At our Employment Agency in Jacksonville, we pride ourselves on delivering exceptional customer service. We are committed to building strong relationships with our clients and providing personalized attention to every client we serve. Our team of staffing experts is dedicated to ensuring that you get the best talent for your team, making the recruitment process simple and stress-free.
Contact Us Today
If you're looking for reliable Staffing Solutions in Jacksonville, look no further than Thrivas. Contact us today to learn more about our expert Staffing Agency, Temp Agency, and Recruiter Services. We are here to help you find the talent you need to take your business to the next level.
Attorneys, Paralegals, Assistants, Secretaries, Administrators, etc
Bookkeepers, Accountants, A/R & A/P, Accounting Clerks, etc
Administrative Assistants, Receptionists, Data Entry, etc
Call Center Representatives, Specialists, Associates, etc
Managers, Administrators, Generalists, Specialists, Assistants, etc
Developers, Programmers, Technicians, Support, Managers, etc
Executives, Managers, Processors, Representatives, etc
Directors, Coordinators, Managers, Specialists, etc
Loan & Title Processors, Closers, Managers, Assistants, etc
Gain access to millions of job seekers with our Jacksonville staffing agency
For over a decade Thrivas has been focused on exceptional customer service and giving our clients what they want: flexibility and access to talent. This is what our clients value most from us and what they say we are best at providing.
We find candidates for permanent positions that start directly with your company.
We place a Thrivas employee with your company to work on a temp to hire basis.
We place a Thrivas employee with your company to work on a contract basis.
Remote jobs have become more popular over the years and Thrivas has been right there with the transition to help employers and job seekers find the flexibility they need. Also known as virtual jobs, remote jobs are when Thrivas places an employee with your company and the employee works from home or outside of your office. Remote jobs can be full time or part time and permanent, temp to hire or temporary. Contact Thrivas today to hire a remote worker.
Find a job today: Jacksonville employment agency
Featured jobs in Jacksonville, FL
Law firm is currently hiring a remote Legal Assistant. The position is full time Monday through Friday with the ability to work from home. Regular opportunities for pay increases and promotions if desired. The ideal applicant will have recent experience as a Litigation Paralegal, Legal Secretary, or Legal Assistant. Applicants…
Search for jobs in Jacksonville, FL
Career insights powered by Thrivas, a top temp agency in Jacksonville, FL
Are you considering partnering with a staffing agency in Jacksonville to help with your hiring needs? There are many advantages to working with a local staffing agency like Thrivas Staffing Agency. Here are some of the pros you can expect: Access to Local Talent One of the biggest advantages of…

Four minutes. That's the average amount of time it takes interviewers to decide whether or not they're going to hire you after they meet you for the first time. That means your first impression has to be a good one from the get-go, and it certainly can with these tricks…

Your cover letter may be free of spelling and grammatical errors – but it could still be riddled with faux pas that serve as an instant turn off. Make your first impression a remarkable one by avoiding these top five cover letter mistakes provided by Thrivas, a leader among staffing…

Searching for a job is never easy, and it is not anyone's idea of a good time. However, some people seem to have a knack for it more so than others do. Have you ever wondered why your friend, relative or ex co-worker seems to have an easier time finding…

Nasty coworkers are becoming the norm, with a Harvard Business Review study noting that 50 percent of workers said they are treated rudely at work at least once a week. Here's what to do and not to do in three all-too-common scenarios outlined by Thrivas, a leader among staffing agencies in…

Whether it's your first Skype interview or your 31st, these six tips that Thrivas, a leader among staffing and temp agencies in Jacksonville Florida, collected from Forbes, TheMuse and Georgia Tech can help you pull it off like a video interview pro. Dress the role Choose a polished outfit in neutral shades like grey,…

Temporary Services Lower ExpensesTemp agencies in Jacksonville Florida can assist with reducing costs. The price of retaining temp workers by means of temp agencies is commonly more cost-effective in comparison to the cost of retaining permanent staff members with benefits. Spend significantly less on payroll and fringe benefits. Temp companies…
Our recruiters, headhunters & executive search specialists help companies, just like yours, connect with the talent they need in Jacksonville, FL
Why Hire with Thrivas? Reduce Costs, Reduce Hiring Risks, Access Talent, Save Time, Increase Flexibility, Competitive Advantage