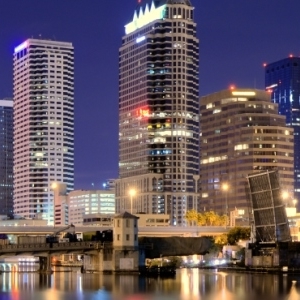 Reduce Costs | Reduce Hiring Risks | Access Talent | Save Time | Increase Flexibility | No Conversion Fee
Call 1.877.717.4095 to speak with a Tampa Temporary Staffing Manager about working with THRIVAS or Request Temporary Staff Online.
Tampa Temporary Agency Services
THRIVAS specializes in temporary staffing agency solutions for Tampa.  We take pride in creating a competitive advantage for our clients with the placement of top notch personnel quick and easy while focusing on keeping them one step ahead of their competition.
Tampa's leading corporations, financial institutions, law firms and government organizations turn to THRIVAS for access to talent every day.
Our temporary staffing services are when we place a THRIVAS employee with your company to work on a contract, or temporary, staffing basis.  If you would like them to stay on as a permanent employee, we offer an excellent conversion program.
We provide skilled Temporary Specialists in Tampa and Surrounding Areas:
Accounting & Finance Temps
Administrative & Clerical Temps
Banking & Credit Union Temps
Customer Service & Contact Center Temps
Human Resources Temps
Legal  Temps(Law Firm & Corporate Legal Department)
Marketing, PR & Advertising Temps
Real Estate, Mortgage & Title Temps
Technology Temps
And Many More
Reasons to use our Tampa Florida Temporary Agency Staffing Services:
Reduce Costs | Reduce Hiring Risks | Access Talent | Save Time | Increase Flexibility | No Conversion Fee
Reduce Costs
The cost of hiring temporary workers is often less expensive than the cost of hiring permanent employees with benefits.  Save on payroll administration and fringe benefits costs.  THRIVAS pays the wages of the assigned Associate, and will be responsible for withholding all income and Social Security taxes from their wages and for paying workers' compensation insurance premiums, state and federal unemployment insurance taxes, and the employer's share of Social Security taxes on their behalf, and any mutually agreed upon background checks.
Save Time
THRIVAS recruits, screens, tests, interviews and checks references for you.  There is no need for you to weed through piles of unqualified resumes or sit through unproductive interviews.  THRIVAS stands behind the associates we will place with your company and will only send you pre-screened and qualified candidates.  Our associates are selected specifically to fit your needs and training times are minimal before they become productive.  Also, there is no need to process payroll for our temporary associates or generate year end tax documents.  Our temporary staffing services allow you to save time and stay focused on your business.
Increase Flexibility
Every company goes through cycles. A big project or a new client may create an immediate need to staff up. A revenue decline may force a company to reduce its headcount. Some of these cycles are seasonal. Some are completely unpredictable. This makes it essential for HR professionals and hiring managers to develop work force strategies that can support their company's ever-changing business requirements.  Temporary employees increase flexibility and keep you one step ahead of the competition.
No Long-Term Commitment
Many companies use temporary employees on a trial basis, (try before you buy), to test their ability to do the job and assess their compatibility with the organization.  They can be used indefinitely or for a short period of time.  You have the ability to let go the temporary employee when you no longer need them.  Your unemployment will not be affected.
Hiring Permanently
If an assigned temporary associate is a great fit for your company, you can hire them as a permanent employee with our excellent conversion policy.
Our Guarantee
At THRIVAS, finding the perfect fit for your company is not only our goal, but our guarantee.  THRIVAS stands behind our services and the temporary associates we place with your company.  We offer the THRIVAS Temporary Staffing Agency Guarantee on all temporary associates placed because we are so confident that you will receive the highest quality associates.
If a placed associate does not meet your expectations we will replace them with no additional costs or extended time periods of assignment.
THRIVAS is focused on exceptional customer service and giving our clients what they want: flexibility and access to talent.  This is what our clients value most from us and what they say we are best at providing.
Core Principles
THRIVAS has become one of the fastest growing staffing agencies.  We believe most of that success comes from the core principles we follow every day: ethics, knowledge and customer service.
Ethics: THRIVAS simply "does the right thing".  We comply with all laws and regulations for the staffing agency industry and maintain high standards of ethical conduct when dealing with clients and employees.
Knowledge: THRIVAS takes pride in "knowing".  We know our clients, their industry, their needs and we know every employee placed with our client.  Our knowledge helps ensure that we are matching the most qualified employee with our clients' needs.
Customer Service: THRIVAS strives for customer service that is not just the best, but legendary.  Our clients and employees are our future and they are always at the top of our list.
Getting started is as easy as Calling our Tampa Temporary Staffing Location at 1.877.717.4095 or Requesting Staff Online.
---

—

Find a new job below.

—