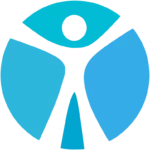 A software development company is hiring a Remote Accounts Receivable Specialist in Clearwater, FL 33760. The position is 100% remote and will offer full time hours. This is a temporary project expected to last 3 months. Pay is $22.00/hr
About the Company: This is a technology driven company. They create industry specific software for business in the real estate industry; property management, CAM property managers, real estate developers, HOA associations, etc.
About the Position: This is a traditional accounts receivable (A/R) position. The A/R Specialist should have experience creating invoices, tracking delinquent accounts, notifying supervisors of needed collection activity, etc;. This role will generate AR reports & AR reconciliations. Review billing statements, invoices, and similar documents as well as customer contracts for accuracy. Manage full monthly billing process, as well as one-time fees, for credit card and ACH payments. Applicants with AR experience from bookkeeping, accounting, etc that have knowledge of NetSuite & SalesForce are encouraged to apply.
Minimum Requirements
3+ years of AR experience
Home office; computer, reliable internet, phone
Must reside in EST time zone