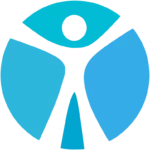 A medical staffing and service coordinating company is hiring a Credentialing Coordinator in Greenacres, 33463. The position is a permanent opportunity offering full time hours + benefits. Starting pay is $24.00/hr plus regular pay increases.
BENEFITS: Yes. Medical, dental, vision. 401k, paid time off, paid holidays, long and short term disability, paid training, and company life insurance plan. Office hours are Monday through Friday. No nights. No weekends.
About the company: This is an established organization that offers support to medical facilities nationwide; this includes medical staffing & recruiting assistance for doctors and nurses as well as specialty surgeons, etc. Additionally the organization offers credentialing services, medical billing and coding, medical hospital insurance verification and enrollment, etc.
About the position: Perform insurance plans enrollments for a multitude of specialties; Hospitals, Group Medical Practice, Radiology, Oncology, Surgery, and PCP. Each of the insurance companies have a different process of providing new physician data, changes and terminations. Uploading documentation such as Medical Licenses/DEA, School records, etc. This role also handles updating and creating a CAQH record, NPI, Taxonomy code check, Department of Health records for licensures and similar. Enrolling in the government contracts for Medicare/Medicaid to link the providers to the groups insurance contracts. This role requires extensive use of spreadsheets (Google Docs or MS Excel). Applicants should have an intermediate or advanced understanding of spreadsheets.
Minimum Requirements
Insurance or medical credentialing experience
Strong data entry skills
Strong typing: 45 wpm +
Intermediate MS Excel/Google Doc sheet spreadsheet
4+ years of administrative or clerical support