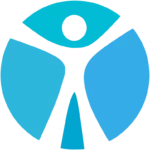 An established law firm is currently hiring a front desk receptionist in Orlando, 32801. The position is a permanent "Direct Hire" offering full time hours + benefits. Pay is up to $28.00/hr
BENEFITS: Yes! Medical insurance/healthcare stipend. Company paid long term & short disability. Paid life insurance plan. IRA with up to 3% matching. Paid time off, paid holidays and the law firm closes each Christmas for the week!
About the law firm: An established law firm operating over 20 years with a focus on Elder Law; probate, trust & estate planning. Additionally they oversee some real estate and family law matters. The law firm promotes from within and gives regular pay increases. This is a busy office where projects may overlap departments. Must be a team player.
About the position: We are seeking a senior level receptionist or someone with an administrative background that can also answer the phones. You will assist with basic administrative tasks; calling law firm clients for missing documents or updated information. Coordinating meetings, assisting the attorneys in basic research for presentations, data entry, etc. Additionally you will work the front desk by answering the phones and greeting any visitors.
Requirements
3+ years of administrative or clerical support
Strong customer service skills
Strong communication skills (oral & written)
Serious about a career in administrative or legal assistance
Intermediate computer skills (PowerPoint, Word & basic Excel)