Full Time
26.45 USD / Hour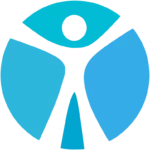 Website Thrivas Staffing Agency
A boutique law firm with over 20 years serving Florida is hiring a Family Law Paralegal in Orlando, 32803. The position is permanent and offers full time hours. Pay is up to $26.45 /hr and commensurate with experience.
BENEFITS: Yes. Medical, dental, vision. IRA, paid time off and paid holidays.
HOURS:
Monday through Thursday 8:30 a.m. to 5:30 p.m
Friday: 8:30 a.m. to 4:30 p.m
Key Responsibilities:
Provide paralegal support to your assigned attorney. Assist him/her in the preparation of all legal documents as it relates to family law legal matters. The caseload is composed of 90% divorce cases with the additional 10% a mix of; paternity, child support enforcement, probate trust & estate issues, adoption, etc.
Applicants should have experience preparing civil cover sheets, petitions for dissolution of marriage, final judgements, pleadings, etc.
Minimum Requirements:
No less than 2 years of family law experience