Full Time
75000 USD / Year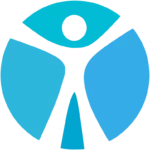 An established law firm is hiring a Plaintiff Personal Injury Paralegal in Wall, 07719, This is a permanent "Direct Hire" position offering full time hours + benefits. Starting pay is up to $75,000.00
BENEFITS: YES! Group medical/healthcare coverage. Dental, vision, 401k, profit sharing along with cash management plan, free parking, regular pay increases, paid holidays, paid personal time and the office closes early each Friday.
About the law firm: An established law firm that has a solid reputation in the legal community. The firm focuses on a variety of plaintiff civil litigation matters involving personal injury cases. From auto accidents, slip and falls, product liability, medical malpractice, maritime injury, etc. Additionally the law firm has a real estate department, probate trust & estates, and workers compensation.
About the position: This role will support a seasoned litigation attorney who is also a founding member of the law firm. He is friendly, energetic and handles a heavy caseload of plaintiff P.I cases. This role is for a seasoned paralegal with a strong background in civil litigation. Applicants will assist in the preparation of legal documents, research, trial preparation, and settlement; client intake through the closing of the file. Individuals should have experience working with a small team (attorney and legal assistant as well as clerical staff) and strong case management skills.
Minimum Requirements
5+ years of litigation experience
Must know how to E-file
Must have prior experience scheduling & calendaring
Strong organizational skills
Able to work well in a deadline driven environment