Unlocking the Potential of Remote Work with Thrivas
In recent years, the concept of remote work has gained significant traction, transforming the way businesses operate and individuals pursue their careers. As companies embrace the advantages of a remote workforce, the demand for reliable work-from-home staffing agencies has soared. Thrivas, recognized as one of the best work-from-home staffing agencies in the United States, stands at the forefront of this revolutionary shift.
Embracing the Remote Work Revolution
As the work landscape evolves, Thrivas understands the need for flexibility and the power of remote work. By harnessing advanced technology and leveraging its extensive network of talented professionals, Thrivas connects employers with top-notch remote employees across various industries. With a deep understanding of the unique challenges and requirements of remote work, Thrivas offers comprehensive solutions that propel businesses forward.
Unparalleled Expertise and Industry Insight
Thrivas takes pride in its team of seasoned recruiters who possess a wealth of experience in remote staffing. These professionals understand the nuances of remote work, enabling them to identify and match skilled candidates with the right employers seamlessly. With their industry expertise and insight, Thrivas recruiters ensure a smooth transition into the remote work environment, assisting both employers and job seekers in achieving their goals.
Tailored Solutions for Every Industry
Thrivas recognizes that each industry has distinct needs and requirements when it comes to remote work. Whether it's the IT sector, customer service, administrative roles, or creative fields, Thrivas has the expertise to cater to diverse industries. By collaborating closely with clients, understanding their organizational culture, and comprehending the skills and qualifications they seek, Thrivas delivers customized staffing solutions that drive success.
A Comprehensive Approach to Remote Hiring
At Thrivas, the journey doesn't end with identifying the right candidate. The agency adopts a comprehensive approach to remote hiring, ensuring a seamless virtual hiring process. From conducting remote interviews to evaluating candidates' remote work capabilities, Thrivas assists employers in making informed hiring decisions. Furthermore, Thrivas offers guidance and best practices for onboarding remote employees, fostering a cohesive and productive work environment.
Partnering with Thrivas: The Path to Success
For job seekers, partnering with Thrivas means gaining access to a wide range of remote work opportunities with reputable companies. Thrivas not only matches professionals with suitable roles but also provides valuable career guidance, helping individuals navigate the intricacies of remote work successfully.
For employers, Thrivas serves as a strategic partner, revolutionizing their approach to remote staffing. By streamlining the recruitment process and ensuring a seamless integration of remote employees, Thrivas helps businesses thrive in the digital era.
Conclusion
As remote work continues to reshape the modern workforce, partnering with a trusted work-from-home staffing agency becomes crucial for both employers and job seekers. Thrivas, recognized as one of the best work-from-home staffing agencies in the U.S., offers tailored solutions, unmatched expertise, and a comprehensive approach to remote hiring. Embrace the future of work with Thrivas and unlock the limitless possibilities of remote employment.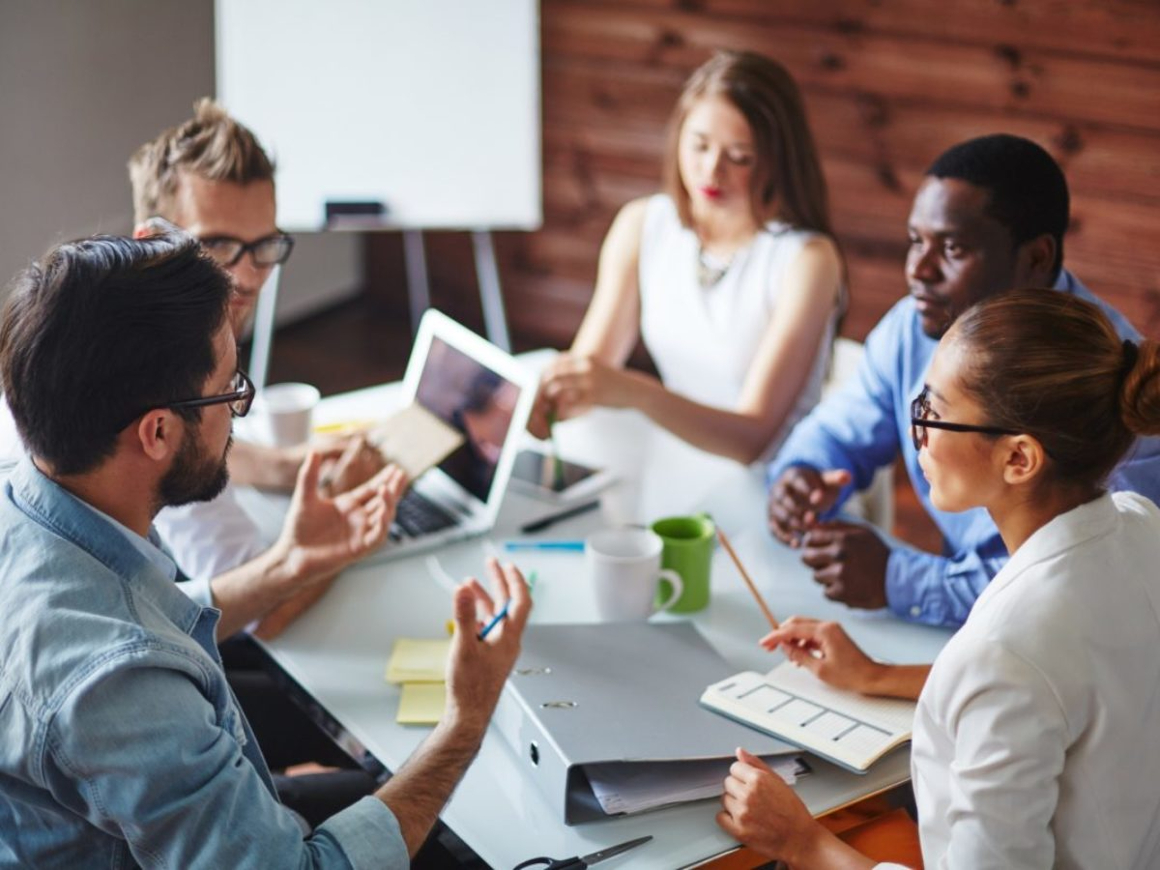 We help companies, just like yours, connect with the remote talent they need
Why Hire with Thrivas? Reduce Costs, Reduce Hiring Risks, Access Talent, Save Time, Increase Flexibility, Competitive Advantage