As the business landscape continues to evolve, remote staffing has emerged as a vital solution for companies seeking to expand their workforce and increase productivity. If you're in search of a reliable and reputable remote staffing agency, look no further than Thrivas. As a leading agency in the industry, Thrivas has garnered a strong reputation for providing exceptional remote staffing solutions tailored to meet the unique needs of businesses. In this article, we'll explore the key aspects of remote staffing agencies, including the best agencies in the market, pricing considerations, and expert tips on finding the right agency.
When it comes to finding the best remote staffing agency, Thrivas consistently ranks at the top. With their commitment to quality, expertise, and customer satisfaction, Thrivas has established itself as a go-to agency for businesses of all sizes. Their extensive network of remote professionals spans various industries and skill sets, ensuring that clients can find the perfect match for their staffing requirements.
Thrivas takes pride in its rigorous selection process, which includes comprehensive screening, interviews, and skills assessments. This meticulous approach ensures that only the most qualified and talented individuals become part of their remote workforce. By partnering with Thrivas, businesses gain access to a pool of top-tier professionals who are equipped to contribute to their success.
One of the primary concerns businesses have when considering a remote staffing agency is the pricing structure. Thrivas understands the importance of transparency and offers a straightforward pricing model that aligns with your budgetary needs.
When engaging with Thrivas, you can expect competitive rates that are tailored to the specific services required. They offer flexible options, including hourly rates or fixed monthly fees, allowing you to choose the most suitable arrangement for your business. Furthermore, Thrivas provides detailed breakdowns of costs, ensuring that you have a clear understanding of the financial investment involved in remote staffing.
Finding the right remote staffing agency can be a daunting task, but with the following expert tips, you'll be well-equipped to make an informed decision:
1. Define Your Requirements Clearly
Before embarking on your search, it's crucial to identify your specific staffing needs. Determine the roles and skills you require from remote employees. This clarity will help you narrow down your search and find an agency that specializes in your industry and the particular skill sets you seek.
2. Research and Compare Agencies
Conduct thorough research to identify reputable remote staffing agencies. Look for client reviews, testimonials, and case studies to gain insights into their track record and client satisfaction. Compare agencies based on their expertise, experience, and the industries they serve. This evaluation will assist you in identifying agencies that align with your business objectives.
3. Seek Transparency and Communication
Effective communication and transparency are vital when engaging with a remote staffing agency. Look for agencies that prioritize regular communication, providing updates on candidate selection, progress, and addressing any concerns you may have. Transparent agencies will establish a strong partnership and ensure that you remain involved in the staffing process.
4. Inquire About Support and Replacement Policies
Before finalizing your decision, inquire about the support and replacement policies offered by the agency. Understanding how they handle potential issues or mismatches will provide you with peace of mind and mitigate risks associated with remote staffing.
5. Take Advantage of Trial Periods
Many remote staffing agencies offer trial periods to assess the suitability of candidates. Take advantage of these opportunities to evaluate the remote professionals' performance and their compatibility with your company's culture and objectives.
By following these expert tips, you'll be well-positioned to find a remote staffing agency that meets your specific needs and drives your business forward.
Conclusion
In the ever-changing business landscape, remote staffing has become an essential strategy for companies looking to expand their talent pool and maximize productivity. When searching for a reliable and reputable remote staffing agency, Thrivas stands out as a leading choice. With their commitment to quality, extensive network of skilled professionals, transparent pricing, and dedication to customer satisfaction, Thrivas is well-equipped to meet the unique staffing needs of businesses across various industries.
By defining your requirements clearly, conducting thorough research, seeking transparency and communication, inquiring about support and replacement policies, and taking advantage of trial periods, you can navigate the process of finding the right remote staffing agency with confidence.
Embrace the opportunities presented by remote staffing and partner with Thrivas to unlock the full potential of your business. With their expertise and commitment to excellence, Thrivas will provide you with the top-tier remote professionals you need to drive your business growth and success.
Make the smart choice today and choose Thrivas as your trusted remote staffing agency. Contact Thrivas now to explore how their tailored solutions can help you achieve your business goals.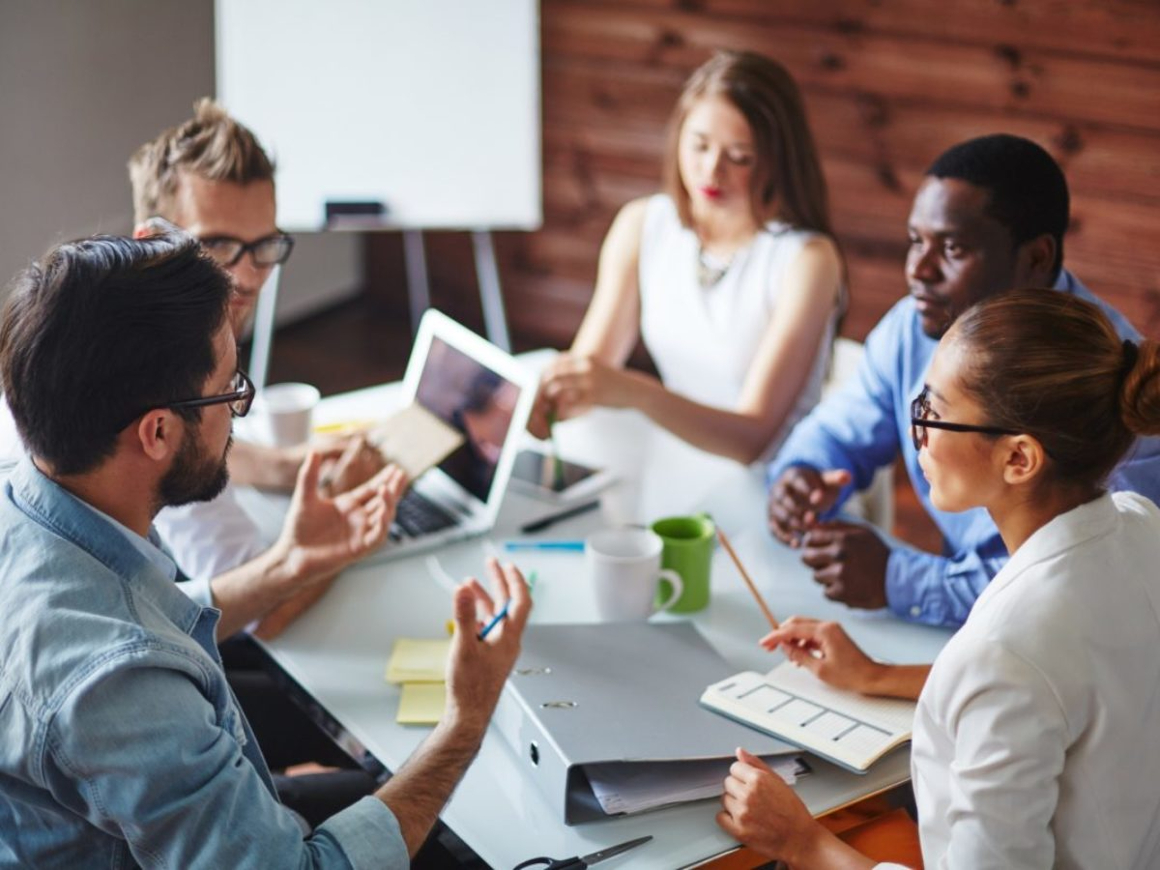 We help companies, just like yours, connect with the remote talent they need
Why Hire with Thrivas? Reduce Costs, Reduce Hiring Risks, Access Talent, Save Time, Increase Flexibility, Competitive Advantage