Full Time
40000 USD / Year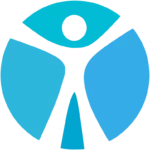 A nationwide law firm is hiring a Legal Assistant in Chicago, IL 60603. This is a permanent position offering full time hours.
PAID TRAINING. Legal experience is preferred but not required.
Benefits: 100% employer paid medical. Dental, vision, 401k w/matching, paid holidays, paid vacation, paid time off. Firm paid life insurance policy. Supplemental benefits include long & short term disability, AFLAC, emergency vacation fund, and more!
The responsibilities of the Legal Administrative Assistant is to handle the administrative responsibilities assigned by your paralegal or attorney. Duties will include learning how to break down pleadings (complaint, admission, production, interrogatories, email designation, notice of deposition, correspondence). Organize legal cases, update all parties on changes to cases, scan/upload documents. Make copies, send emails to 3rd parties; judges, judicial clerks, opposing counsel, insurance clients, etc. Handle the packaging of closed cases.
Applicants with a degree in Legal Studies or Paralegal Certificate are strongly encouraged to apply. Any individual who has previously worked as an administrative legal assistant, legal secretary, presuit litigation paralegal or legal intake specialist will also be considered. Advanced administrative assistants with strong organizational skills may also apply.
Minimum Requirements
Exceptional organizational skills
Strong computer skills
3+ years of administrative experience